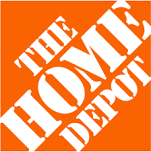 Job Information
Home Depot

Branch Installation Manager

in

Rockaway

,

New Jersey
Position Purpose:
The Branch Installation Manager (BIM) is responsible for managing installation operations for two independent businesses and their respective job flow processes. The installed products for Home Depot Exteriors (HDE) involves windows and exterior doors while the installed products for Home Depot Interiors (HDI) involves cabinet refacing, countertop, backsplash, home organization (e.g. closet & garage), and bath acrylic liners. Each business requires management of different job flow process methods with HDI operating in a decentralized job management model and HDE operating in a centralized model. The BIM also manages the warehouse and field installation teams including assistant install managers in HDI and installation service managers in HDE with different job duties tied to their respective business. Direct report team duties include job site pre-installation inspections, job in-process site audits, post install services, sourcing 3rd party installers, 3rd party installer compliance, and 3rd party installer line-reviews.
Accountabilities include meeting or exceeding installed revenue targets, customer satisfaction install targets, margin, cycle time, backlog conversion, and leading through the THD values to ensure the branch is operating as an engaged team supporting our customers.
Major Tasks, Responsibilities & Key Accountabilities:
40%: Responsible for meeting/exceeding performance standards related to: gross margin, install labor rates, installed
revenue, installation cycle time, (Voice Of the Customer) VOC targets, timely post-sale project measurements,
concessions, and open services.
30%: Manages team of installation services managers in HDE, assistant installation managers in HDI warehouse
assistants in HDE-HDI, administrative coordinators in HDI, measure techs in HDE-HDI and service coordinators in HDE.
Responsible for hiring, training, coaching/mentoring, performance management and termination actions. Ensures site
and warehouse safety standards are in compliance with THD, state, and federal regulations.
30%: Drives results through standardized processes that create a strong customer experience, efficient job
management practices, sourcing and onboarding skilled 3rd party labor crews, resolving customer install concerns, and
leading an associate install team to meet their installed revenue targets. Partners with teams in the HDE Branch
Support Center (BSC) on job management, sales teams, and Core Services as examples to ensure roles and
responsibilities are operating effectively to support install targets and to meet or exceed customer experience targets as
measured by VOC.
Nature and Scope:
Position reports to Regional General Manager. Number of Direct Reports: 4 Environmental & Travel Job Requirements:
Environment: Typically in a comfortable environment but with regular exposure to factors such as temperature extremes, moving
machinery, loud noise, and fumes which cause noticeable discomfort or a moderate risk of accident or illness.
Travel: Typically requires overnight travel less than 10% of the time.
Standard Minimum Qualifications:
Must be eighteen years of age or older.
Must be legally permitted to work in the United States.
Education Required: The knowledge, skills and abilities typically acquired through the completion of a bachelor's degree program or
equivalent degree in a field of study related to the job.
Work Experience Required: 8+ years
Physical Requirements: Most all of the time is spent sitting in the same position or standing/walking or there is some requirement to lift or
handle material or equipment of moderate weight (8-20 pounds).
Preferred Qualifications:
Construction/home improvement industry experience.

Prior experience working with subcontractors.
Knowledge, Skills, Abilities and Competencies:
Excellent communication skills.

Strong time management and organizational skills.

Strong negotiating skills.

Strong business acumen.

Proven problem solving and multi-tasking skills.

Collaborative leadership skills where strong value is placed on partnerships.

Drives Change

Influences Others/Provides Inspiration
We are an Equal Opportunity Employer and do not discriminate against any employee or applicant for employment because of race, color, sex, age, national origin, religion, sexual orientation, gender identity, status as a veteran, and basis of disability or any other federal, state or local protected class.