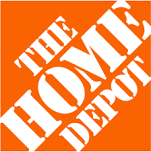 Job Information
Home Depot

Installation Services Technician

in

Rockaway

,

New Jersey
POSITION PURPOSE
The Service Technician will perform the primary functions of job site pre-installation measures, confirming the Design Consultant's quote prior to any product being ordered for all Home Depot Interior (HDI) products. For measures, post-product sale measuring will occur following the sale and prior to product ordering. The Service Technician will conduct measures on HDI products and maintain safety standards at all times. In performance of duties the Service Technician will uphold The Home Depot Values throughout all interactions with customers, associates, and contractors.
MAJOR TASKS, RESPONSIBILITIES AND KEY ACCOUNTABILITIES
60%- Measure each HDI product using industry standard methods to ensure product ordered meets required installation specs and to ensure install is performed timely without reorders. Conducts work with exceptional customer service skills considering the customer experience, the homeowners' property, communication during the time of measure, and support of branch operations.
15%- Perform simple services and warranty work.
15%- Collaborates with installers, branch team and the operations enter to ensure communication of daily activities. Attending ongoing weekly/monthly meetings for measure, sales and product training.
10%- Conduct job site visits, ensure customer install experience. Return to job site where installer issues include HDI product reorders or large add labor requests.
NATURE AND SCOPE
Reports to Branch Installation Manager.
This role has no direct reports.
ENVIRONMENTAL JOB REQUIREMENTS
Typically in a comfortable environment but with regular exposure to factors such as temperature extremes, moving machinery, loud noise, and fumes which cause noticeable discomfort or a moderate risk of accident or illness.
Travel: Typically requires overnight travel less than 10% of the time.
MINIMUM QUALIFICATIONS
Must be eighteen years of age or older.
Must be legally permitted to work in the United States.
Education Required: The knowledge, skills and abilities typically acquired through the completion of a high school diploma and/or GED.
Years of Relevant Work Experience: 3 years
Physical Requirements: Must continuously stand or walk or regularly requires lifting/handling/carrying material or equipment of moderate weight (8-20 pounds).
Additional Qualifications: Construction trade skills and knowledge
Knowledge, Skills, Abilities and Competencies:
Strong customer service skills
General construction knowledge/experience
Measuring/basic math skills
Installation trade knowledge with residential interior products
Verbal communication skills
We are an Equal Opportunity Employer and do not discriminate against any employee or applicant for employment because of race, color, sex, age, national origin, religion, sexual orientation, gender identity, status as a veteran, and basis of disability or any other federal, state or local protected class.